HISTORY OF
ALDAR ACADEMIES
From the opening of the first school, Pearl British Academy in 2007, Aldar Academies has fast grown into a leading provider of private education across a network of seven Academies and one Nursery.
Aldar Academies continues to work towards its promise of 'Delivering the highest standards of education and inspiring a love of learning.' with plans to grow its current schools and build new ones which will expand its student capacity to over 14,000 in the coming years. These expansion plans also include ambition for Aldar Academies to enter the nursery sector, from where children will be able to take advantage of priority placements into Aldar Academies primary schools.
To date, Aldar Academies have invested more than Dh450 million in Abu Dhabi's education sector as part of its commitment to the UAE's 2030 vision. We see this as a long-term investment and will continue to invest in this sector as we expand.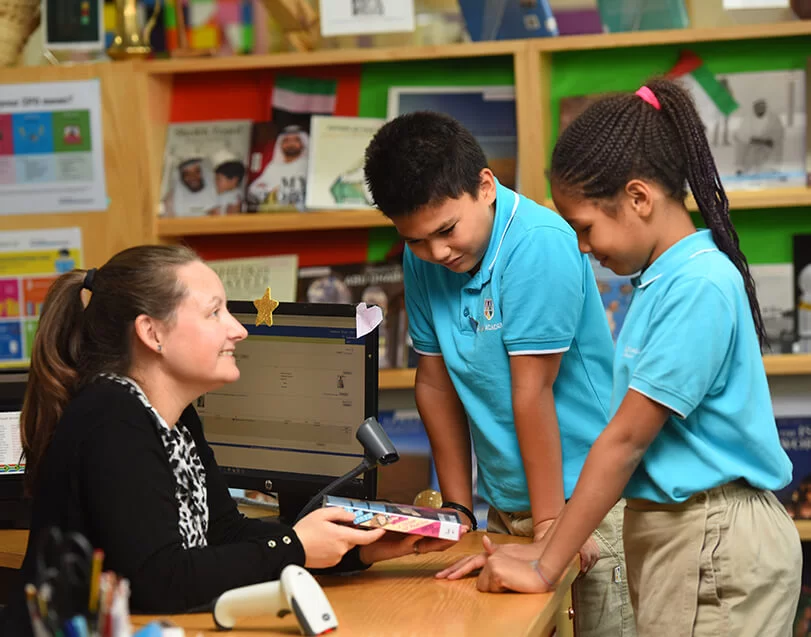 PURPOSE
EMPOWERING THE NEXT GENERATION TO SHAPE OUR FUTURE.
This is our "big idea". It is what we are determined to achieve and the legacy we wish to leave. It is our intention and what we want to ensure happens.
PROMISE
DELIVERING THE HIGHEST STANDARDS OF EDUCATION AND INSPIRING A LOVE OF LEARNING.
This is our commitment. This is what we do as a team every day. This is what others can expect from us and what we can expect in return. This is the way we do things.
VALUES
EXCELLENCE, CREATIVITY, PASSION, RESPECT AND COLLABORATION
Our values define who we are. They are the fundamental beliefs of our organisation. They guide our actions and behaviour.
H.E. MOHAMED KHALIFA AL MUBARAK
CHAIRMAN
Mohamed Khalifa Al Mubarak is Chairman of Aldar Education and has overseen the company from its beginnings. Mohammed is passionate about the contribution that education makes to society and takes very seriously the role that Aldar Education plays in developing citizens of the future.
Mohamed is the Chairman of Aldar Properties PJSC. He is a member of the Executive Council of the Emirate of Abu Dhabi and is the Chairman of the Department of Culture & Tourism of Abu Dhabi and also Chairman of Image Nation, which seeks to develop the UAE film industry through the production of films that take Emirati and regional stories to a wider global audience, as well as funding international motion pictures.
Prior to joining Aldar, Mohamed worked in London for Barclays Capital. A native of Abu Dhabi, he is a graduate of Northeastern University (USA), with a double Major in Economics and Political Science.
SAHAR COOPER
CHIEF EXECUTIVE OFFICER
Sahar has extensive experience in global education management over a period of 25 years. She has spent the past 19 years in the UAE in various education based senior leadership roles.
Sahar has extensive management experience in leading the delivery of large, complex and multi-site projects in education. She has an established track record of business performance improvement in education through operational delivery, supply chain management, risk and governance, health and safety, strategy development and execution, project management, M&A integration, facilities and asset management, talent development, succession planning and change leadership.
Prior to joining Aldar Academies, Sahar was the Chief Schools Operations Officer at GEMS Education one of the largest K-12 private education providers globally. Her role centred around the empowering of schools to focus on delivering the best possible education by providing centralised operational support and commercial leadership for all non-academic group functions; focused on the alignment of strategy and programs to drive business value for internal and external stakeholders. Sahar was also responsible for the pre-operational deployment of over 50 new schools across multiple regions, ensuring each school was built with education at the forefront of the fit out, modelling and development.
Sahar was educated in the USA and attained a Master's Degree (MBA) in International Management, graduating with honors from Southeastern University Washington DC.
CHRIS WILSON
CHIEF FINANCIAL OFFICER
Chris joined Aldar Education as CFO in September 2020. He has extensive experience across investor relations, corporate finance and broader finance roles. Prior to joining Aldar Education, Chris was Head of Investor Relations at Aldar Properties for over 6 years. In this role, he responsible for all investor-related activities surrounding both equity and debt capital markets and played a key role in several transformational projects.
Prior to this, Chris served in various roles within investor relations, corporate finance and finance at FTSE 100 mining group Antofagasta plc in London. His experience across various sectors and financial disciplines positions him well to steer the organisation through its next phase of growth.
Chris holds a First Class Hons in Finance from Lancaster University Management School and a chartered accountancy certification (ICAS).
STEPHEN SHARPLES
DIRECTOR - EDUCATION
Steve has worked in education for almost 20 years and spent most of that time in a variety of leadership positions, including, Head of School and Principal/CEO.
Steve has supported schools and Principals in the UK and UAE to develop new curriculum models, introduce innovative programmes of study, train senior leaders and prepare schools for inspection. He is experienced in school start-ups and new school buildings and expansions.
In addition to his work in school leadership he has also been employed by the International Baccalaureate Organization as a consultant and was made an IB Ambassador for the Europe, Africa and Middle East region. He has extensive experience of school improvement, raising standards and developing leadership capacity.
In addition to his Bachelor's Degree, Steve holds the National Professional Qualification for Headship (NPQH) and has a Master's Degree in Educational Leadership, Management and Learning.
TRACY MOXLEY
DIRECTOR - EDUCATION
Tracy is an educational leader who has experience, leading in UK, US and international education. She has extensive experience in educational innovation, new pedagogies, teacher professional development and school improvement. As a curriculum developer, Tracy is committed to interdisciplinary, innovative global citizenship education and service learning. She has recently been developing student and teacher global exchange experiences to enhance student learning.
Tracy has also been involved in research with Harvard Graduate School of Education Project Zero in the implementation of innovative pedagogy through teacher action research, exploring the creation of innovative communities within educational institutions. She has also been committed to student wellbeing and the correlation between wellbeing and academic performance.
Tracy is a published author on the IB Middle Years programme and was a Co-Founder of The Kindred Project; a unique NGO set up and led by students, supporting peers in developing schools in India, Morocco and Uganda. As a CIS inspector, she has also completed international accreditation visits at prestigious schools in Moscow and Prague. Tracy has a Master's degree and Professional Diploma in International Education from the Institute of Education, University
Donna McMaster
DIRECTOR - EDUCATION
Donna joined Aldar Education in October 2020 from West Lothian Council in Scotland, where she was Head of Education with a proven track record of implementing transformational change across a range of Education Services. Donna provided strategic leadership to almost 80 primary and secondary schools, and 70 nurseries in all aspects of Education. She has extensive experience of leading Schools, Performance and Quality Improvement teams and Professional learning teams.
Donna has a wealth of experience, having started her career as a Physics Teacher before progressing into senior leadership and then three Principal posts, prior to her role as Head of Education.
Donna was a member of the Association of Directors of Education Scotland, representing all Directors on many Government boards holding a pivotal role leading change on a local and national level, including shaping and influencing the national curriculum. Donna has extensive experience in developing and implementing 3 – 18 curriculum models at school, local authority and national level. She has embraced international research and evidence-based approaches to influence the direction of travel in education for many years.
In addition, Donna was a Professional Associate Inspector with Education Scotland the National Improvement agency.
Donna holds an honours Degree in Physics, Scottish Qualification for Headship and Diploma in Pastoral Support.
ARYEAH MOHASSES
DIRECTOR - STRATEGY & INNOVATION
Aryeah is a global education commercial leader with over a decade of regional experience in empowering schools to deliver the best possible education through providing central commercial and strategic support. He has been in the region for over two decades and has joined Aldar Academies as the Director of Strategy & Innovation in November 2018.
Prior to joining Aldar Academies, Aryeah served as the Vice President of Commercial Operations at a Dubai based global education provider for 5 years where he was responsible for developing commercial engagements with third parties, driving operational M&A integration initiatives and deploying global strategic sourcing activities across large, complex, multi-site projects. Throughout the past 5 years, Aryeah has been instrumental in overseeing the fit out and development of over 40 new schools in the region from concept design all the way through to delivery and operation.
Aryeah earned his Masters in Business Administration (MBA) from Texas A&M University and his Honors Bachelor of Science (H.Bsc) in Economics and Statistics from the University of Toronto.
DAVID TAYLOR
DIRECTOR - OPERATIONS
Dave moved to the UAE in June 2013 after having managed a £35m construction project for a new Academy model in the UK. He worked in various school based administrative and operational roles within the UK before moving to the UAE to manage and lead the construction of a British premium private school in Dubai.
Dave joined Aldar Academies in December 2018 following a successful 5 years with a Dubai based global education provider as their Vice President of Operations. He brings more than 15 years of education management experience and has successfully led a network of 52 School based Operations Managers across the region, whilst also overseeing group wide support services, a housing portfolio for over 5,000 international teachers across the UAE and Support Staff accommodation for over 4,000 employees.
Dave is responsible for leading all school based Operations and Support Services along with the development and implementation of all group wide operational strategic aims, service delivery, external service provision, HSE development, and the international staff housing portfolio with a clear focus on supporting school leadership teams across our network of high quality schools.
SARAH SIYANI
DIRECTOR - PEOPLE & CULTURE
Sarah brings over 15 years of HR management and leadership experience to Aldar Education. Sarah has worked in HR roles within the education sector for 10 years; starting in a local education authority in the UK. Sarah joins us from a global technology company, in which she was the regional HR lead for the Middle East, Africa and South Asia regions.
Sarah is a skilled business partner to senior and executive leaders, and has extensive experience in building and leading HR teams in the creation and execution of companywide HR and talent strategy, aligned to company goals. Sarah will be building her team to appropriately support our business in its growth and in the development of our people.
Sarah holds a dual honours Bachelors (BA) in Law and HR; a first class Masters' (MSc) in HR (focus on International HR and Employment Law); and is a chartered member of the CIPD (Chartered Institute of Personnel and Development).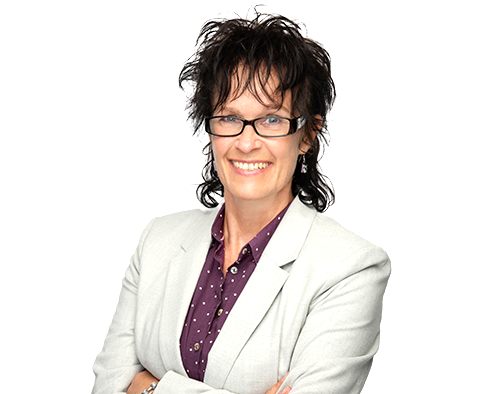 Barbara Heaton
Barbara Heaton joins Pearl British Academy with over 25 years' experience in educational leadership in the UAE, Spain and the UK.
Having completed the Accelerated Route N.P.Q.H. in 2000 as a Primary Head Teacher in the UK, Barbara moved to work in an International School in Spain where she taught in Primary and Secondary Departments broadening her experience teaching, amongst other subjects, English to GCSE. Here, she led Teaching and Learning across the whole school (Nursery to Year 13) and also held role of team inspector with NABSS (the National Association of Schools in Spain). She is now a BSO team inspector in the Middle East.
Throughout her career, Barbara has gained much experience in teaching second language learners as well as developing assessment and tracking systems to ensure students are maximising their potential and capabilities. She has developed planning and curriculum models which enable her to fulfil her passion for personalised learning and celebrating an individual's strengths, both as a person and a learner.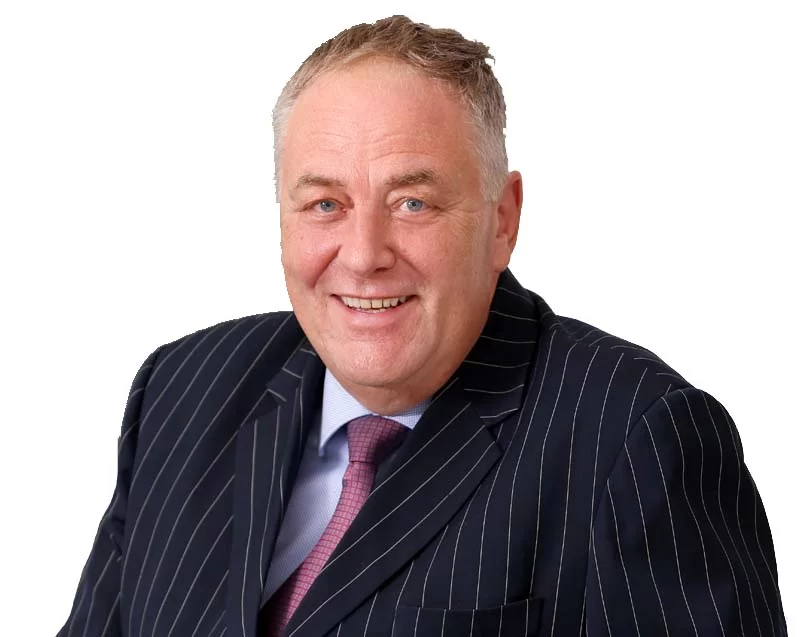 Keith Miller
I feel both privileged and honored to be given the opportunity of leading Yasmina British Academy into the next exciting stage of its development.
I have worked in education for the past 36 years, working for the last 11 years within the GCC. I have had the pleasure of leading some of the most successful schools within the region.
I initially trained at King Alfred's College, Winchester, where I obtained my first degree. A firm believer in lifelong learning, my post graduate studies include an MA in Educational Management, NPQH (National Professional Qualification for Headship) and I am a trained performance and leadership coach with The Work Foundation. I am a Founding Fellow of the Chartered College of Teaching (FCCT) and a Fellow of the Royal Society of Arts (FRSA). I read and research extensively, enabling me to keep up to date with current educational philosophy.
I am visionary, inclusive leader who has significantly transformed the quality of education and the experiences of the students in my care. My vision is a simple one; to ensure that every child in our Academy is happy, highly motivated, and fully supported to maximize their potential, both academically and in all other areas of school life.
I look forward to working with all the Academy's community to develop Yasmina British Academy into one of the leading schools internationally.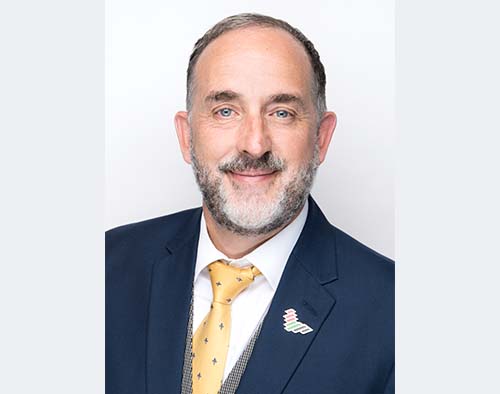 Chris Nourse
Mr. Chris Nourse has nearly 30 years' experience in education. He has been Principal of 6 schools both in the UK and the UAE. As well as a trained school inspector, Chris mentors the next generation of school Principals through the Aldar Training Academy .Chris is passionate about all children being given exciting learning opportunities so they can reach their full potential both academically and personally. Chris is Married with three children, all of whom attended Aldar Academies schools, and of whom he is rightly proud.
As a school leader Chris believes in devolving leadership across his teams and to maximise engagement with all stakeholders, as parent partnership is key to ensuring children are fully supported at home and at school. Pupil voice is especially important as it helps to direct the work of the school.
Finally, Chris believes that children learn best when they feel happy, secure and inspired.
AT A GLANCE
| Year Group | School Fees Per Annum (in AED)* | Term 1 | Term 2 | Term 3 | Registration Fee |
| --- | --- | --- | --- | --- | --- |
| FS1 | 40,940 | 16,376 | 12,282 | 12,282 | 2,000 |
| FS2 – Year 1 | 42,350 | 16,940 | 12,705 | 12,705 | 2,000 |
| Year 2 – Year 6 | 42,350 | 16,940 | 12,705 | 12,705 | 2,000 |
| Year 7 – Year 8 | 51,890 | 20,756 | 15,567 | 15,567 | 2,000 |
| Year 9 | 55,600 | 22,240 | 16,680 | 16,680 | 2,000 |
| Year 10 – Year 13 | 61,330 | 24,532 | 18,399 | 18,399 | 2,000 |
*Fees for the term 2022-2023. Please note, our fees are regulated by ADEK and are subject to change.
*Tuition Fees do not include uniform, food services, transport, examination fees or extra-curricular activities outside school hours.