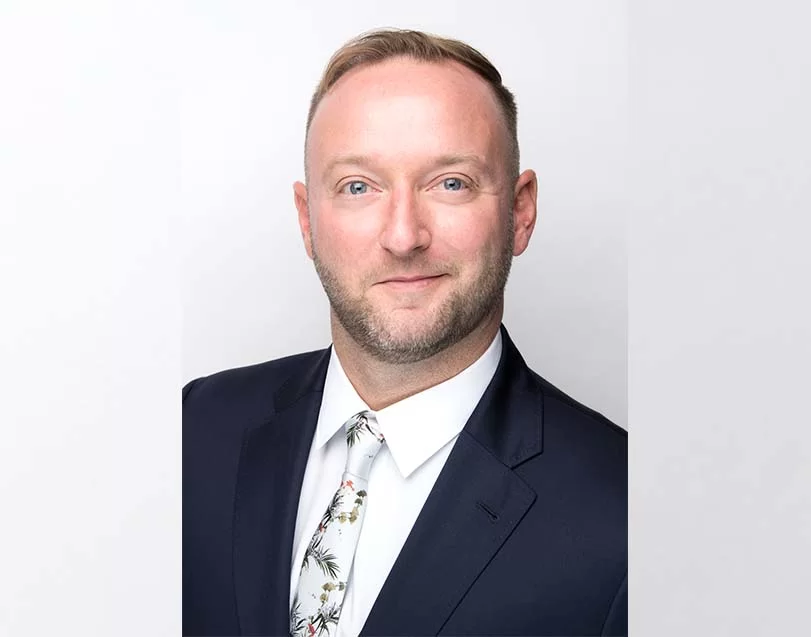 OUR
PRINCIPAL
Mr Pugh has been working in education for nearly twenty years. He holds a Bachelor's degree in education, is a Level 1 Penta trained school inspector and is currently completing his National Professional Qualification for Headship. He has vast education and leadership experience internationally and in the UK. Having been in educational senior leadership for 9 years, he has strategically supported schools graded as outstanding, as well as working in leadership teams tasked with taking schools out of special measures, to become good schools.
Mr Pugh takes great pride in welcoming you to Al Ain British Academy as Principal of the school. He joined Al Ain British Academy on the school's Senior Leadership team in 2019, bringing proven educational and assessment strategies to the school and building a strategic team of middle leaders to ensure each individual child gets the very best education every day. His philosophy is that each member of the AAA community should feel safe and happy coming to school, while being exposed to challenge, inquiry and excitement. Thus, our pupils will make progress every day, enjoying the learning experiences they are immersed in.
In the last year, the school has seen our pupils achieve the highest A-level score in the world, but also break Guinness World Records, win sporting events, robotics, coding, Quran competitions, run charitable campaigns and so much more. The UAE, Aldar and Al Ain British Academy has a wealth of opportunities available to children. Mr. Pugh believes this is a time to inspire children and allow them to investigate a wealth of learning beyond the classroom, developing their love for sports, arts, drama as well as collaborating with those similar and different from ourselves, as we look to develop tolerant, visionary leaders of the future for the U.A.E and globally.
Jasmine Jones
Head of Primary
Mrs Jones has been working in education since 2013 where she graduated with a first-class degree in Primary and Secondary Education with Spanish. Throughout her teaching career, Mrs Jones has been very fortunate to be able to teach in various contexts (in both Primary and Secondary schools in the UK and in the UAE) and she has recently completed her National Professional Qualification for Senior Leadership.
Mrs Jones has worked at Al Ain British Academy for a number of years as a teacher, middle leader, and as a senior leader; however, she is very excited to embark on the role of Head of Primary.
Mrs Jones is committed to ensuring that Al Ain British Academy continues to provide a supportive and caring environment where every student is recognised as an individual. At Al Ain British Academy, we aim to ensure that students flourish both academically and personally, working in partnership with parents to develop our students into well-rounded members of our community – providing the foundation of learning which will enable students to achieve anything and everything they set their minds to.
Daniel McHugh
Head of Secondary
Mr McHugh joined Al Ain British Academy as Secondary School Headteacher in August 2021. Prior to this, he was Deputy Headteacher at the British School of Bahrain, where he was responsible for approximately 500 students studying GCSEs, A-levels and BTEC qualifications. Mr McHugh has worked in British and IB curriculum schools in the Middle East and Europe, and before moving into education he worked in corporate Search and Selection for a decade, which included setting up and expanding his own business.
Mr McHugh is passionate about challenging all students to aspire to excellence, whatever it is that they choose to study and participate in. He also encourages participation in a wide range of extra-curricular activities, which he sees as a valuable tool in developing social and organisational skills that may have been impacted by the recent pandemic. Above all else, Mr McHugh is an advocate for lifelong learning and is proud to lead a team of teachers who not only promote hard work and curiosity as essential attributes for their students' future success, but who demonstrate such attributes in their own professional development.
Mr McHugh is himself a lifelong learner and as well as an undergraduate degree in History from the University of Durham, he holds Masters-level degrees in Business Administration (MBA; University of Durham) and Educational Leadership (MA; University of Nottingham). He holds the National Professional Qualification for Senior Leadership and is currently undertaking both the Chartered Teacher (Leader) programme and the National Professional Qualification for Headship.
Kimberley Ellis
Assistant Primary Principal of Teaching and Learning
Miss Ellis graduated as a teacher in 2012. Her commitment and dedication to her degree was acknowledged by a formal commendation of achievement from the School of Education Awards Board along with a first-class category in B.Ed Primary Education.
Before moving to the UAE, Miss Ellis taught in outstanding primary schools in the UK. Quickly progressing into leadership roles, she became heavily involved in school improvement projects to enhance the teaching and learning of early reading and writing.
Miss Ellis joined Al Ain British Academy in 2018, responsible for leading English in KS1 as well as leading teams in both Year One and Year Two. More recently, Miss Ellis gained the role of Assistant Principal of Primary Teaching and Learning to which she is ready for the excitement and challenge of being part of the Senior Leadership Team.
Jennifer Hammond
Primary Assistant Principal - Pastoral
Mrs Hammond qualified as a teacher in South Africa in 2008. Her commitment during her time at University was acknowledged by being awarded the Dean's Merit Award for outstanding academic performance. 
Mrs Hammond has worked in various British curriculum school across England and the UAE for the past thirteen years. She has four years of Senior Leadership experience in a well-established school in Abu Dhabi.
Mrs Hammond joined Al Ain British Academy in 2021 as an Early Years leader and is excited to join the Senior Leadership Team at Al Ain British Academy this year. The safety and well-being of all children and staff will be her top priority as Pastoral Assistant Principal. She looks forward to working closely with teachers and parents to ensure every child thrives and reaches their full potential.
Melissa Claridge
Assistant Principal - Secondary
Miss Claridge qualified as a teacher in 2013 where she graduated with a BA(Hons) degree in Physical Education with Qualified Teacher Status. Prior to joining Al Ain British Academy, Miss Claridge worked in an all-girls through school, where she quickly progressed, taking on Pastoral leadership roles within the school.
Miss Claridge joined Al Ain British Academy and the PE department in 2016, since then, she has rapidly progressed within the school, taking on various leadership and subject related roles. She prides herself in prioritising the well-being and holistic care of all students, alongside ensuring they are challenged and pushed to reach their potential in all areas of their learning. In 2020, Miss Claridge gained the role of Secondary Assistant principal. This is a very exciting role that comes with daily challenges, learning opportunities and reward. Her educational philosophy is that the Pastoral and Academic curricula go hand in hand and that students should feel supported in making decisions, taking calculated risks with their learning and pushing themselves to reach and exceed their potential.
Miss Claridge completed her NPQML in 2021 and will be embarking on her NPQH next year.
AT A GLANCE
| Year Group | School Fees Per Annum (in AED)* | Term 1 | Term 2 | Term 3 | Registration Fee |
| --- | --- | --- | --- | --- | --- |
| FS1 | 40,940 | 16,376 | 12,282 | 12,282 | 2,000 |
| FS2 – Year 1 | 42,350 | 16,940 | 12,705 | 12,705 | 2,000 |
| Year 2 – Year 6 | 42,350 | 16,940 | 12,705 | 12,705 | 2,000 |
| Year 7 – Year 8 | 51,890 | 20,756 | 15,567 | 15,567 | 2,000 |
| Year 9 | 55,600 | 22,240 | 16,680 | 16,680 | 2,000 |
| Year 10 – Year 13 | 61,330 | 24,532 | 18,399 | 18,399 | 2,000 |
*Fees for the term 2022-2023. Please note, our fees are regulated by ADEK and are subject to change.
*Tuition Fees do not include uniform, food services, transport, examination fees or extra-curricular activities outside school hours.